Sell our traps for moles in your shop
Make our products available for
gardeners or other activities of the sector.
giardinieri o altre attività del settore.
DISPLAYER
TRAPS BRACCHETTA®
Included free of charge, we provide
the displayer for SE.AL traps for moles
to be placed inside the store
to give greater visibility to our product.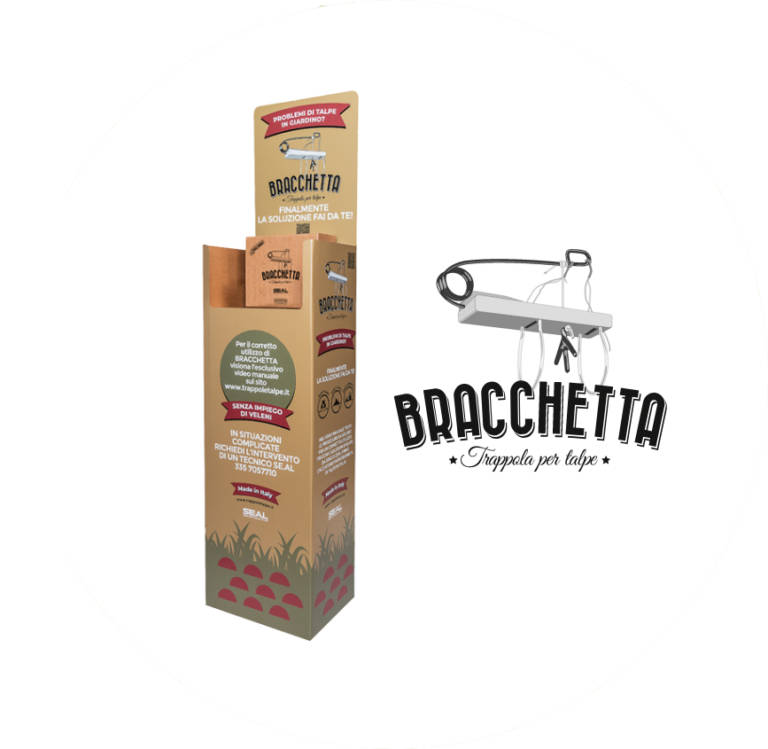 For further information, please contact
directly the owner and mole hunter
Sergio Zeni at +39 3357057710